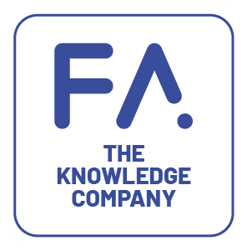 A CERTIFICATE PROGRAM
How to Build an Adaptive
Financial Institution
MasterClass
May 3rd only
9:00 to 5:00PM at the Fontainebleau Hotel
The day before Miami 2023! Conference.
The Why, What and How of making adaptation your organization's super power.
WHO SHOULD ATTEND:
Leadership, C-suite, Board and other Senior Executives (max: 100 attendees).

MASTERCLASS FORMAT:
Highly interactive, project team based, peer to peer learning. Led by FA leadership, PDG Advisors and Industry Experts. (8+ hours, includes lunch).

LANGUAGE:
English and Spanish (Translation available).

OUTCOMES:
Clear insights on the critical strategic drivers and business imperatives necessary to respond to the forces of change; practical insights on how best to lead and manage your institution through them; connections to peers faced with similar challenges across LATAM.
"The perfect kick off to the Miami 2023! Conference. And the beginning of a far more effective transformation journey."

Daniel Kennedy, Vice President (Scotiabank)